SUNDAY WORSHIP SERVICE
LOCATION

833 Sweetser Ave., Novato 94945
WEEKLY UPDATES
MASK REQUIREMENTS & SAFETY PROTOCOLS
Public health officials are no longer requiring individuals to wear masks indoors. However, you are welcome to wear a mask if you feel more comfortable. We will continue to have masks and hand sanitizer available.
As a reminder, if you are not feeling well, or have any cold/flu/covid symptoms, please rest and remain at home and feel free to join us online with our Livestream service.
EVERYDAY DISCIPLES |
SUNDAYS @ 9:00AM & 10:30AM
Join
us every Sunday at 9:00am & 10:30am for our sermon series, "Everyday Disciples."
What does it mean to be a follower of Christ? Our desire is to examine what it means to live for Jesus in all the different aspects of our daily lives whether at home, at our workplaces, or with our neighbors. We will seek to discover how we can be the community of Christ to those around us as we follow Jesus.
2ND SERVICE |
STARTING JUNE 4 @ 9:00AM
We are excited to announce that due to our growing numbers, we will be starting a

2nd Sunday Worship Service at 9:00AM in June! Please note that t

here will be no childcare at the 9:00AM service.
NEWCOMER DINNER |
JUNE 3 @ 4:30-6:30PM
All newcomers to The Community Church are invited to a Newcomer Dinner at Pastor Tim's home.

This dinner is for all newcomers who have not been to a newcomer dinner before

(not just new members) and will be a great time to get to know the Leadership Team and ask any questions about TCC and its various ministries.

PLEASE RSVP BY 5/28!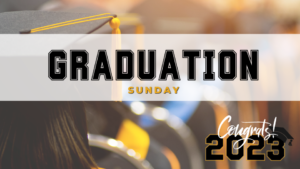 GRAD SUNDAY

|
JUNE 11 @ 10:30AM

Join us for Graduation Sunday when we honor our wonderful high school (and one college) grads! We're so thankful for them and excited for what God has in store for them in this next season of life.
VBS
REGISTRATION IS NOW OPEN |

JUNE 13 – 17
Join us for an exciting week of learning about God and meeting new friends at TCC's 2023 Stellar Vacation Bible School! All children ages 3 years to 12 years are invited to this fun-filled week. The cost is $40 per child, but if you register before May 15, the early price is only $30, and your child is guaranteed a VBS shirt! Register
here
.
GROW BOOK STUDY |

JUNE 23 @ 6PM
The GROW Women will be starting a new book study this summer: Gather & Give: Sharing God's Heart Through Everyday Hospitality, by Amy Hannon. This book provides a practical way
for us to put into action some of the things we learned about being "Everyday Disciples" through the lens of everyday hospitality. Please see Neely or Peg to sign up.
2023 CBM CAMP

|
JULY 22-25 (MIDDLE SCHOOL)
JULY 31-AUG 5 (HIGH SCHOOL)
Save the Date for 2023 CBM Camp at Mt. Hope! Mark your calendars for this awesome summer youth camp. Every year, students from the Bay Area connect to study God's Word, hear from great speakers, worship, play games, create skits and come home with their clothes and shoes covered in the famous "red dirt!" Register
here
.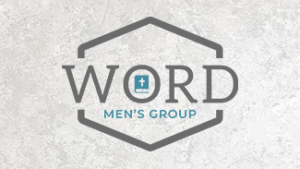 GROW WOMEN'S GROUP | VARIOUS SATURDAYS @ 9:30AM
Our women's group meets Saturdays at 9:00am at the church for Bible Study/Book Discussions, as well as for special events throughout the month, including crafts, hikes, and lots of eating!
Please contact Monica Seo for more information and see our calendar for dates.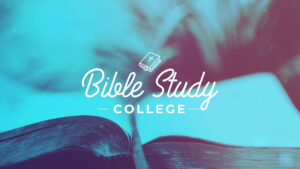 COLLEGE BIBLE STUDY | SUNDAYS @ 1:00PM
Our college Bible study group meets every 1st and 3rd Sunday and is studying the book of Genesis. If you are in college or college-aged (18-25+), we would love to read and discuss the first book of the Bible together.
Please contact

Pastor Sam

for more information and check our calendar for dates .
THE SWITCH YOUTH GROUP | FRIDAYS 7:30-9:30PM
Our youth group meets every Friday from 7:30pm to 9:30pm at Church. This is a great opportunity for middle and high school students to grow in God's Word, have fun, and create connections with other students.
Please contact

Pastor Sam

for more information and check our calendar for dates.