SUNDAY WORSHIP SERVICE
LOCATION

833 Sweetser Ave., Novato 94945
WEEKLY UPDATES
MASK REQUIREMENTS & SAFETY PROTOCOLS
Public health officials are no longer requiring individuals to wear masks indoors. However, you are welcome to wear a mask if you feel more comfortable. We will continue to have masks and hand sanitizer available.
As a reminder, if you are not feeling well, or have any cold/flu/covid symptoms, please rest and remain at home and feel free to join us online with our Livestream service.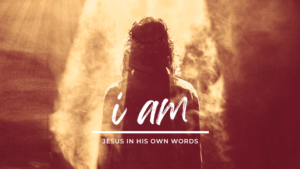 SERMON SERIES | AWARENESS
Join us this Sunday at 10:30am in-person or online (tccmarin.online.church) for our sermon series, I AM. During this season of Lent, our hope is that we would draw closer to Jesus as we reflect on who he is. To help us in this journey, we will be examining Jesus' "I Am" statements as found in the Gospel of John. Our prayer in this season is that our lives would be transformed as we grow in a greater awareness of the life we have in him.
QUARTERLY COMMUNITY FORUM |
MAR 19 @ 12PM
Mark your calendars for our Quarterly Community Forum. Please stay after service to get the latest updates on all that is happening at the church and to get your questions answered or concerns addressed.
MEMBERSHIP CLASS |
MARCH 26 @ 12PM
If you're interested in becoming a member of The Community Church, we have a membership class scheduled this month. Please see Jimmy or Pastor Tim to sign up.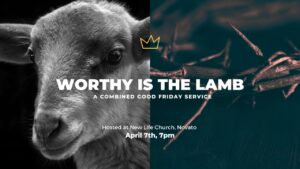 GOOD FRIDAY SERVICE | APRIL 7
@ 7PM
You are invited to join the annual combined Good Friday Service at
New Life Church (1370 S Novato Blvd, Novato, CA 94947).
We'll be joining with churches throughout Marin for worship, prayer and to reflect on the sacrifice Christ has made for us.
PALM CROSSES ACTIVITY |
MARCH 26 @ 12PM
Join us in making palm crosses for Palm Sunday! We need your help in making crosses out of palm leaves for Palm Sunday the following Sunday, April 2. Everyone at the church is invited! Also, if you have a palm tree with palm fronds to donate, please contact Peg.
EASTER CELEBRATION |
SUNDAY, APRIL 9 @ 10:30AM
Save the date for our annual Easter Celebration! We'll be having a special Easter service, followed by an afternoon of fun, including a bounce house, easter egg hunt, food and more. Please pick up a few postcards at the Welcome Table and invite your friends and family as we celebrate our Lord's resurrection!
GRILLIN' & CHILLIN' PICNIC |
MAY 28 @ 10:30AM
Save the date for our annual TCC Summer Picnic & BBQ! Meet us at
Stafford Lake Park (Area 5) in Novato
(3549 Novato Blvd, Novato, CA 94947) for our worship service, followed by games, food & fun! There is a $5/car parking fee, so carpooling is recommended.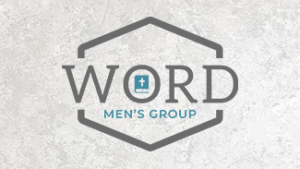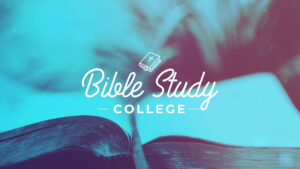 COLLEGE BIBLE STUDY | SUNDAYS @ 1:00PM
Our college Bible study group meets every 1st and 3rd Sunday and is studying the book of Genesis. If you are in college or college-aged (18-25+), we would love to read and discuss the first book of the Bible together.
Please contact

Pastor Sam

for more information and check our calendar for dates .
THE SWITCH YOUTH GROUP | FRIDAYS 7:30-9:30PM
Our youth group meets every Friday from 7:30pm to 9:30pm at Church. This is a great opportunity for middle and high school students to grow in God's Word, have fun, and create connections with other students.
Please contact

Pastor Sam

for more information and check our calendar for dates.