MACC KIDS
Even though we cannot meet together physically, we have many opportunities for you children to keep learning about God and connecting with their friends!
To participate in these activities, please email info@marinchurch.org to receive our MACC Family Ministries Newsletter with all the details and log-in information.
MACC has three different classes that meet each Sunday. Children join parents in the sanctuary for service until they are dismissed after the worship time. Our teachers utilize the 252 BASICS curriculum for the Pre-K through Elementary group and the ELEMENTS curriculum for the middle school group.
T
he safety of your children is our biggest priority. We have a weekly check-in system for all children through Grade 5 who attend our children's programs. Children will not be dismissed from their classes unless a parent shows their child's coordinating identification label to his or her teacher. Come to the foyer of the sanctuary when you first arrive and someone will gladly get you set-up and answer any questions you may have!
explorers | WALKING BABIES – 3 YEARS
Children in this age group love to discover new things and explore their

surroundings

. Our caregivers provide supervision and care for children who are too young to sit and focus on a Bible lesson. We have an area with toys and books to keep little ones entertained and busy while you enjoy the service.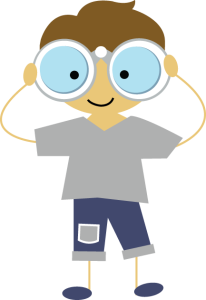 seekers | 4 YEARS – KINDERGARTEN
Children are starting to learn about God and how He can impact their lives. Teachers help children learn about Godly values and how to apply this knowledge through practical applications in daily life. Teachers utilize age-appropriate curriculums, incorporating worksheets, discussions, and craft projects, to help children discover God's love and build a foundation for spiritual growth.
trekkers | 1ST GRADE – 5TH GRADE
This is the age of growing and trying to figure out new things about themselves. Conflict with friends, parent expectations, and a growing sense of self awareness can make it hard to know what to do and where to go in life. Our teachers strive to provide an environment
where students can share, build community, and take ownership of their faith.
babies |
NON-WALKING BABIES & THEIR PARENTS
MACC offers a nursery with toys and rocking chairs for young non-walking babies and parents to enjoy the worship service during the sermon time. The nursery is also equipped with a closed-circuit monitor for watching the service comfortably while your baby is playing or napping. Please feel free to nurse your baby as well.