SUNDAY WORSHIP SERVICE
LOCATION

833 Sweetser Ave., Novato 94945
UPCOMING EVENTS
ADVENT (SERMON SERIES) | SUNDAYS @ 10:30AM
Christmas is a wonderful time of celebrating and remembering the birth of our Savior! This year, our focus in this season will be on Jesus as our light, and how his light provides hope, peace, joy, and love in our lives. We invite you to join us, and pray that you would be so blessed and encouraged as we worship our Savior, Jesus Christ, the Light of the world!
YOUTH PASTOR/DIRECTOR | NOW HIRING
We are currently searching for a new Part-time Youth Pastor/Leader to disciple, love and grow the next generation of youth. If you or anyone you know might be a good fit for this role or would like more information, please click here
MORNING CHAPEL |
SUNDAYS @ 9:00AM
All are invited to our 9AM Morning Chapel! Come for a more personal time, as we seek to connect deeper with each other and in God's Word. We'll be providing breakfast every first Sunday of the month, and each Sunday will involve looking into that day's Scripture passage through a more personal discussion.
CHRISTMAS LUNCH & SUK FAMILY FAREWELL |
SUN DEC 17 @ 12:00PM
Save the date for our Christmas Lunch and Farewell Celebration honoring Pastor Sam and his family. We're so thankful for their family and will miss them dearly, but are excited as they embark on a new chapter. Their presence and impact will be greatly missed, but we know the Lord has great plans for them!
COLLEGE/YOUNG ADULT CHRISTMAS GIFT EXCHANGE |
DEC 16 @ 5:30PM
All College Students & Young Adults are invited to a Christmas Gift Exchange at Mason & Kimmie's Home. Please bring a $15 – $20 gift. Dinner will be provided. Please RSVP to Pastor Sam.
YOUTH GROUP & YOUNG ADULT WINTER RETREAT |
DEC 20-22
The Switch Youth Group & the Young Adult Group will be enjoying a Winter Retreat in Lake Tahoe. There will be games, hiking, snacks and winter chillin'. $50 Registration Fee. Contact Pastor Sam for more information.
YEAR-END REIMBURSEMENT RECEIPTS
If you have reimbursement receipts to submit, please do so ASAP (no later than December 31). You may submit receipts by filling out this
form
.
If you have any questions, please contact
Robin.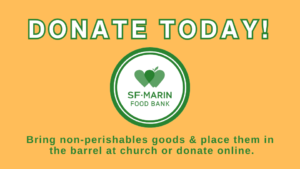 SF-MARIN FOOD BANK |

NOV, DEC & JAN
We have the privilege of partnering once again with the SF-Marin Food Bank to help provide food for those in need. A barrel will be located at church, where you can place non-perishable goods. We hope to bring the goods at the end of each month to the Food Bank as three large donations. Thank you so much for your support in loving the Community that God has placed us in!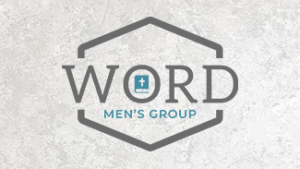 YOUNG ADULT BIBLE STUDY | 1st & 3rd SUNDAYS @ 12PM
The Young Adult Bible Study meets the 1st & 3rd Sundays after the second service. All college students and young adults are invited to join us for lunch, followed by our continued study of the book of Genesis.
THE SWITCH YOUTH GROUP | FRIDAYS 7:00-9:00PM
Our youth group meets every Friday at Church. These gatherings are a great opportunity for middle and high school students to grow in God's Word, have fun, and create connections with other students.
Please contact

Pastor Sam

for more information and check our calendar for dates.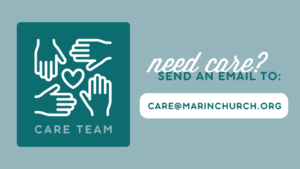 CARE TEAM | CARE@MARINCHURCH.ORG
If you or someone at the church is in need of care, please contact care@marinchurch.org
to share any concerns you may have. The Leadership Team, as well as the leaders of the GROW, WORD and the Prayer Team are happy to help and provide the support and care that you need.