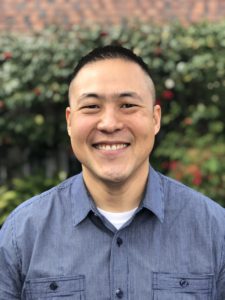 Pastor Tim was born and raised in Toronto, Canada. He grew up playing the piano, and when he wasn't playing music, he was playing sports, especially with the rugby or wrestling team. He attended Queen's University and graduated with a Bachelors of Music in piano performance.
Upon receiving his call into ministry, he moved to Southern California to attend Fuller Theological Seminary. While attending Fuller, he began serving at a local church where he met the girl of his dreams, his wife, Monica. After graduating with his Masters in Divinity, he served as a pastor until he received a new call to join the military as an active duty Navy Chaplain and
as a chaplain in the Coast Guard.
He then transitioned into the Navy reserves and has served as a Battalion Chaplain with the
Marines, and currently serves as the Reserve Chaplain for District 17 with the US Coast Guard.
Pastor Tim and Monica have four beautiful children, Joshua, Elise, Daniel and Isaac, and currently live in Petaluma. He enjoys staying active and working out, as well as drinking a good cup of coffee, but his absolute favorite thing to do is to eat. Monica is a school nurse and loves gardening, going for walks and basking in the sun. She has a heart for women's ministry and loves connecting over a nice cup of tea.
Pastor Tim and his family are excited to be part of The Community Church and growing a community where people are excited about Jesus and are being transformed as they encounter Christ in their lives. Jeremiah 29:11 has always been a powerful anthem in his life, and he can't wait to see God's plan unfolding in The Community Church family!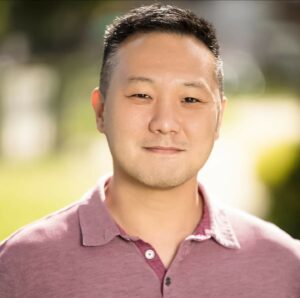 Samuel Suk | Family Ministries Pastor
Pastor Sam is an L.A. native who was raised in Alaska and grew up in ministry as a child of a pastor. With a passion for the Bible and love for the Lord, he began his journey in ministry from Bible college to attending Fuller Theological Seminary, while living out his passion for the entertainment industry. He began working in film and TV in Hollywood while attending seminary and working at a church in LA. He met his wife, Livia, during his time in seminary, and they've enjoyed new adventures together ever since, including having their two wonderful sons, Jonas and Jesse.
Pastor Sam loves being creative and is curious about everything, especially about how magic tricks work. His interests are spending time with his family, writing children's books, and working on voiceover projects. Livia works from home as a Korean language instructor and a virtual assistant. Livia has always had a heart for ministry and missions and loves connecting over good food.
Pastor Sam loves being part of The Community Church and is eager to see God work in the lives of all the families.